Here you can take a look at the step by step process we take when converting your loft
Most loft conversions do not require planning permission as for many fortunate homeowners a loft conversion falls under permitted development. There are some exceptions where planning permission might be needed so it is always advised to check. A good website to use for this is www.planningportal.co.uk.
The next step would be to get some plans drawn up. We can recommend a local architect to do this for you or if you already have these then great!
We can help plan the layout with you and offer advice on what might work best for your requirements. Whether you need two bedrooms or one bedroom and an ensuite or if you are looking for a walk in wardrobe, we can certainly offer professional advice.
Once you have your plans we can then discuss more accurate prices and get a date booked to get the work started.
A loft conversion typically takes 6-10 weeks. We always aim to be finished as close to the 6 weeks mark as possible, whilst remaining our highest of standards.
We will talk you through every step of the way and will always be on hand to answer any questions you might have. We provide daily updates on how everything is going and will keep you updated with the estimated completion time.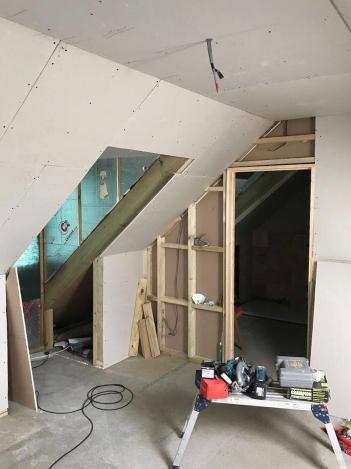 If you have more questions about the step by step process please do get in touch.